Only 2 reasons you clicked on this description:
You are wondering if our onboarding process can be replicated by your company (go ahead; do it)
You are considering to use your agency's services (yayy!)
We can help in both cases, and we are doing so in 2 ways (an infographic and a video). Either way, you will learn a big deal. So tighten your seatbelts and facemasks, as I ain't going to disappoint you! 😀
[INFOGRAHPIC]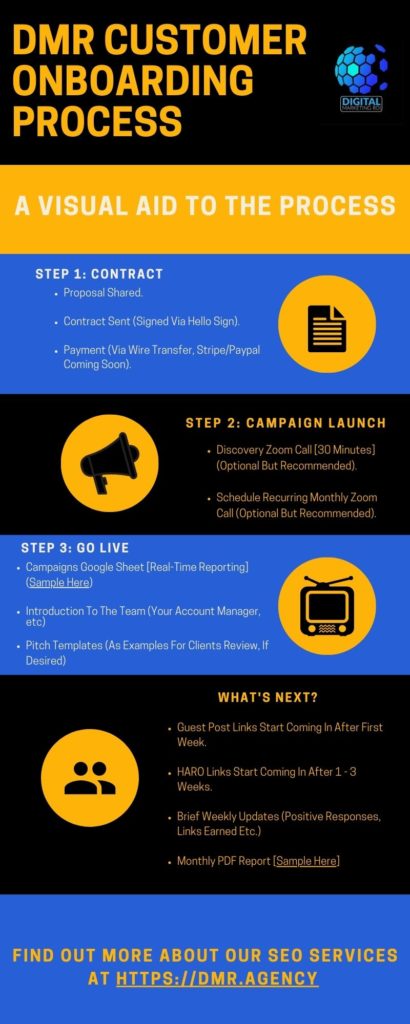 [VIDEO]
RELATED RESOURCES:
• INFOGRAPHIC [DMR Client Onboarding Process][PDF – High Quality Version]
• Campaign Google Sheet Sample by DMR
• Sample Monthly Report for Clients by DMR
• OUR AGENCY: https://dmr.agency (oh, wait you are here already!)
• OUR SERVICES: Performance-based SEO #linkbuilding and #digitalPR.